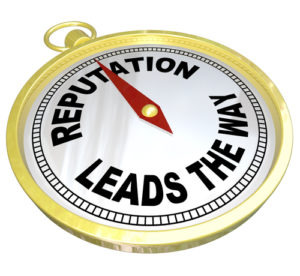 As a businessperson competing in today's market, you need to accept the fact that what Google says about you is now more important than what you say about yourself. If you're just starting to build your business, your reputation is particularly fragile, so you need to pay a lot of attention to the conversations going on about you, if any.
The biggest challenge for businesses in building their reputation is the fact that you are not in a position to control online conversations, which tend to be quite volatile. With user-generated content driving online activity, conversations about your company will definitely impact your success to a great extent.
Here are five useful tips on how to build your online reputation for business success:
1. Pay attention
It's advisable to constantly monitor your brand mentions online. Run a search of your brand mentions, then analyze and interpret those results to measure what kind of reputation you have – good or bad. Reputation monitoring tools are particularly useful as they notify you whenever someone mentions your company online.
2. Ensure your personal reputation doesn't compromise your business reputation
Your personal online reputation will affect your business reputation whether you like it or not. Offensive posts and comments on Facebook from yourself or your team are going to cause your brand to lose ground against your competitors. You need to know exactly what potential customers see when they look you up online, and fix any problems there.
3. Engage on social media
There is very little brand reputation building you can do today if you're not active on social media. When done right, engaging on social media can generate lots of referrals to your website and business. Remember that social media engagement goes beyond content management – real time engagement with your customers and fans is the crucial too.
4. Get feedback and ask customers to share their experience
A good way to get consistent feedback from your customers is to create a follow-up system that allows you to contact them. Capturing their contact information is a good place to start, since you can always email them and ask for a review. Additionally, you could also ask your loyal customers to share their experience, thus contributing positively to a healthy online reputation.
5. Be strategic about responding to negative reviews
Negative reviews can feel awful, but you need to remember that customers are generally forgiving, provided you respond quickly, with empathy and a solution. You can also offer some sort of compensation, such as a voucher or discount, but if there's nothing you can do, don't forget to at least apologize.
Helpful tip: Building and monitoring your online reputation can be tasking, and could even start to take your attention away from your core business, particularly if you are growing. Getting an online reputation marketing agency on board will benefit you in ways only the experts can.
If you are looking for expert and professional advice on how to build your online reputation, don't hesitate to contact us today. We're happy to help.