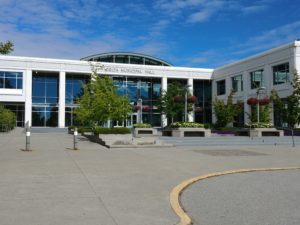 We are a digital marketing consulting service that offers digital marketing and consulting services in Delta BC. A city found in British Columbia, Canada. It comprises of three distinct urban communities, for instance, North Delta, Ladner and Tsawwassen. North Delta has a fast growing community.
The individual communities make up a larger population that translates into a larger market for the commercial businesses in Delta B.C
There has been a steady increase in the population growth in Delta. Census conducted in 2011 indicates a 3.3% increase from that of 2006. Research shows that both the communities of North Delta, Ladner and Tsawwassen amount to a population of 101,668.
Research indicates that people are spending more time online than ever. They do their shopping online, socialize online and also use online resources to learn more and search for local businesses.
In the local market area like Tsawwassen, North Delta and Ladner as well as the international market has gone online. Therefore, it is a call for commercial local business owners to see digital marketing as a source of competitive advantage and build a huge online presence.
As a digital marketing agency, we have the required experience to meet our customer needs. We are continually growing in terms of expertise, human resources, and increased capacity. This enables us to help your business in your digital marketing to help get you more customers increase sales and profitability.
We can create marketing plan for you that are easy for you to execute or even your employees. We also offer a done for you service that doesn't require much work from you.
The services we offer include email marketing, social media marketing, getting reviews for your company, and building a website that sells. We will also set up your business on your Google My Business page as well as all the other Google properties.
Web design – building a website that sells.
The first step for any company to adopt digital marketing is to have a website that sells. It's great to have a website but it can be more powerful if it has the ability to sell.
Many people in Delta BC are using the internet to find new products and services to buy. Thus not having a properly designed website that sells equals to locking a door to your customers. Also search engine optimization plays a crucial role in identifying websites that are relevant and how people can find you online.
Your website should talk about your products and services you offer as well as all the areas you service
We will help you optimize your web pages with the necessary information for easy visibility on the Internet. Our company will design a customer friendly website. One that has details of your company like email, phone number, location, products offered and it will be easy for the customer to navigate through.
It will be compatible with mobile phones to enable 24/7 accessibility of your business without limitations. A website will generate more traffic from your online community through Internet marketing techniques.
Email marketing
Digital marketing could be automated through the use of email. Commercial emails are sent electronically to potential customers. It is the easiest and cheapest way of marketing. The emails sent will attract customers to your website through a call to action button or an offer you might be promoting.
It is also an efficient way of staying in touch with existing customers by sending them promotion messages about new products, offers and changes in the business. The messages could also be structured to redirect the online users to Facebook and YouTube channels of the company that has videos to provide more information about the products, customer testimonials and how to get the product.
Website reviews
Online buyers have become more sensitive to the type of companies they want to purchase products from. Therefore, they use customer reviews on the website to decide on whether to buy or not. Companies that have 5-star reviews give customers confidence and trust in the services and products the company is selling and thus will want to purchase from them.
We will help you satisfy both new customers and existing ones, a move that will encourage them to provide positive reviews for the company.
Social media marketing
The social media space has become dynamic. It holds the potential for a business to increase its revenue generation within a short time. Research indicates that it one of the highest return on investment marketing strategies present online.   As a digital marketing consultant agency in Delta BC, we will help you design and promote a Facebook page, Twitter handles, Instagram, and YouTube channel for your company.
The clients will have the options to share, comment, like, and also provide links to your website whenever a customer needs further information. Constant engagement of the customer on this social media sites builds trust and creates a digital print on the internet that will help sell your products.
Citation services.
The first impression to customers is all that matters; many will not give you a second chance. Customers enjoy visiting sites that are appealing, easy to find and can be authenticated. Our agency will help you get into the digital space by listing your business correctly on the online directories and Google Maps.
We will create a lasting citations for your company that will prompt the customers to give you a call, visits your website, participate in your online activities through social media.
Google My Business page
Visibility on the internet is key to the success of your company's digital marketing strategy. We will help you claim your Google My Business page as well as all the other Google properties.
We will update your business listing with accurate information by completing the GMB profile. It will enable potential customers to find your business easily due to improved ranking index. We can also assist you with paid advertising like Google Ads that appear whenever someone is online trying to search for similar information.
As a provider of digital marketing consulting services in Delta BC, we have a three-stage process "RTL" that we use to help your company build your business online. Have a great online Reputation, drive Traffic to your offer and then build your List and you are going to crush it.
The first step is to have an excellent reputation online. A bad reputation can be damaging to your business.
We will monitor your reputation status online by reviewing blog posts about your business, reviews on your Facebook page and across the Internet. We will advise you on how to build your reputation.
Second is driving traffic to your site. More traffic equals increased sales revenue. Therefore, we will help you generate traffic to your website through email marketing, Google ads, social media updates and business listing.
Finally, build your list. We will help you make a list of names and emails of customers that you have transacted with so that you can keep in touch with to initiate repeat purchase. You will also have access to local markets in Ladner, North Delta and Tsawwassen.
In conclusion, digital marketing is the best strategy that you can apply to your organization to get more customers, increase your revenue and growth in your business. There are many digital marketing agencies in Delta BC, but we are unique. Our services are unmatched by any agency.
We offer professional customer service to all our customers. We have a team of experts to help you optimize your SEO and maximize profits. Finally, we have developed a tool to help you monitor your progress online.
For more information, give us a call or book a free discovery call here: 
https://solutionswebconsulting.com/discovery-call
Be sure to check out our other cities in Metro Vancouver